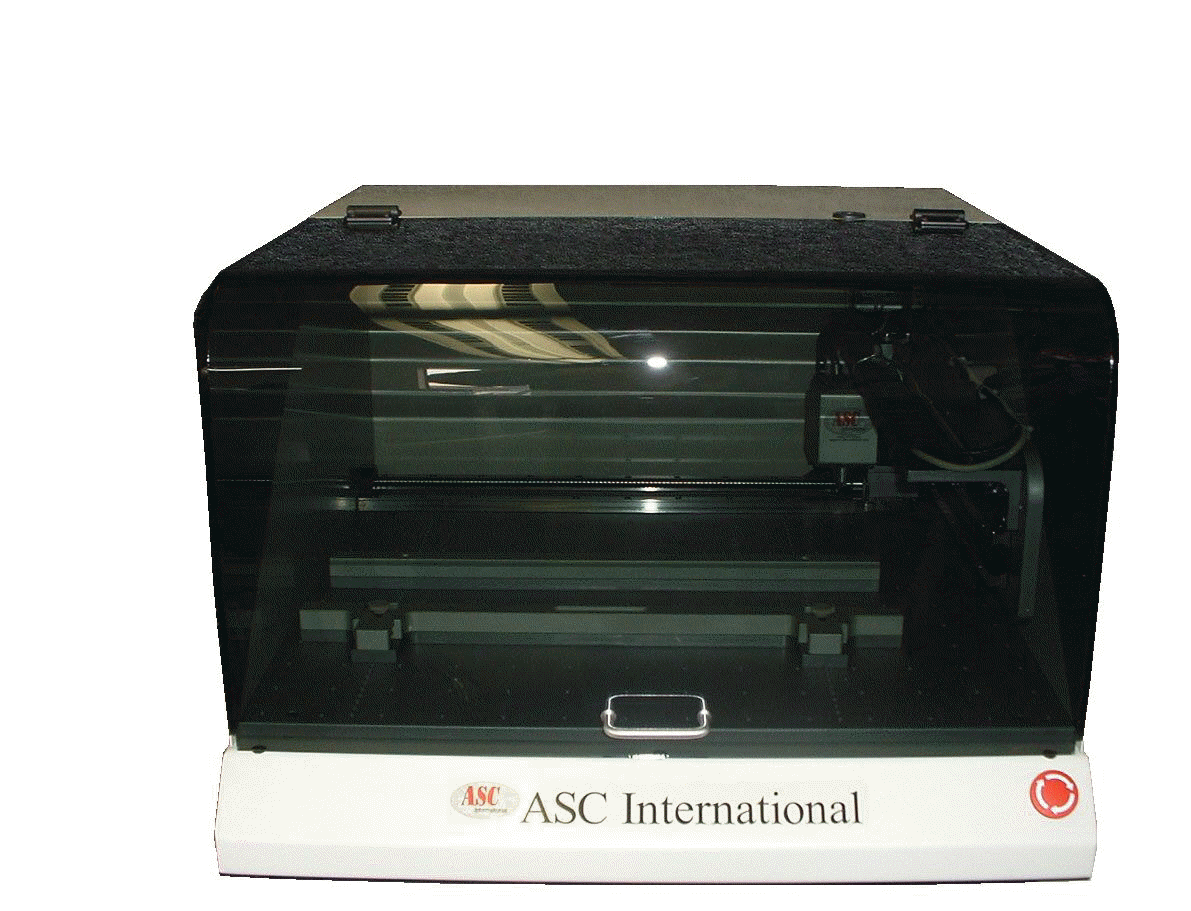 LineMaster incorporates the sophisticated 3-D measurement technology found in ASC International's VisionMaster 150 and AP212 systems in a production-ready positioning and fixturing system capable of handling double-sided SMT assemblies as large as 18" x 22" (457 mm x 558 mm). LineMaster automates the 3-D solder paste measuring process and provides the accuracy and repeatability Electronic Manufacturers have come to expect from ASC International.
Today's contract manufacturers are facing ever changing board designs, along with smaller component sizes. This places a greater emphasis on the solder paste printing process, and requires the engineer to have a control process in place. The ease, as well as the superb accuracy and repeatability, of ASC International's solder paste inspection systems makes it a perfect fit for the company with either one or multiple lines.
System Features:

Fully automated solder paste height/volume measurements
18"' x 22" (457 mm x 558 mm) inspection area
Color 3D Profiles of Measured Features
Windows XP User Interface
One-Year, End-User Warranty with Technical Support

Flexible data output
System Includes:

VisionMaster 3D Camera Assembly

2.5+

GHz CPU and SVGA Monitor
Large Work Surface
Light source
Hardware/Software Reference and Online Help

CONTRACT SERVICES
LVT also provides contract inspection services to a wide variety of industries, ranging from medical to aerospace applications.
To help us design the right system for you, please use our email address and write us, telling us about your needs. Or you may call the number listed below and talk to one of our on-site developers.
SOLDER PASTE LASER VISION INSPECTION - PRINTED CIRCUIT BOARD (PCB) INSPECTION MEASUREMENT EQUIPMENT
Sell us your CyberOptics Equipment